Nas prateleiras,
Nas Prateleiras: "One with you" de Sylvia Day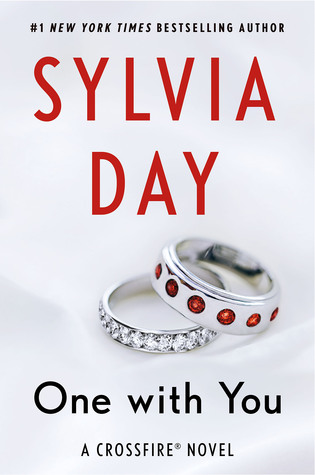 Já há capa! Já há sinopse! Já há data!
Foi divulgado muito recentemente a capa do último livro da trilogia virada série de 5 livros da autora Sylvia Day!
O livro está previsto para 5 de Abril de 2016 e encerra a série "Crossfire" que já tem 4 livros publicados e supostamente uma futura adaptação para televisão.
Gideon Cross. Apaixonar-me por ele foi a coisa mais fácil que eu fiz. Aconteceu instantaneamente. Completamente. Irrevogavelmente.
Me casar-me com ele foi um sonho tornado realidade. Continuar casada com ele é a luta da minha vida. O amor transforma. O nosso, é tanto um refúgio contra a tempestade mais violenta de todas as tempestades. Duas almas danificadas entrelaçadas em uma só.
Temos descoberto os segredos mais profundos um do outro. E Gideon é o espelho que reflete todos os meus defeitos e… toda a beleza que eu não podia ver. Ele deu-me tudo. Agora, é a minha vez de provar que eu posso ser a sua segurança, o seu porto de abrigo que ele também é para mim.
Dolorosamente e sedutoramente pungente, "One with you" é o eletrizante e aguardado final da Série Crossfire, uma história de amor ardente, que cativou milhões de leitores em todo o mundo.
Sai dia 5 de Abril de 2016!
Continuação de: